La Rosa Chicken & Grill
245 Richmond Valley Rd, Staten Island, NY 10309
Order now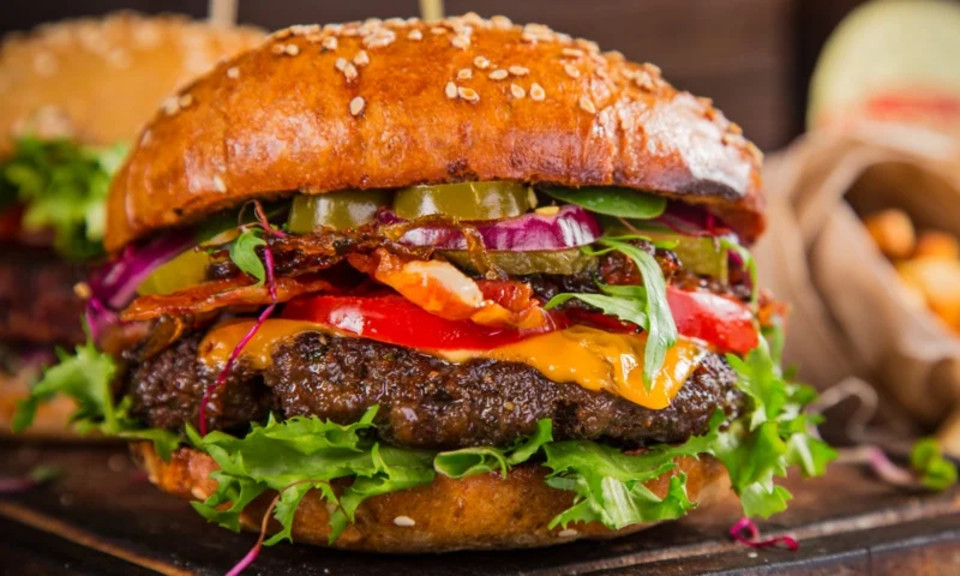 Jenine
Very difficult to please my entire family in one place, but this restaurant did it! There were healthy choices, comfort food choices even stuff young children would eat. The food was fresh and delicious. The portions were perfect. No leftovers but at the same time no one was hungry. The ribs were amazing and the meat fell off the bones. Even the prices are good. We tried 2 different wraps, ribs, half a chicken, mashed potatoes, sweet potatoes, creamed spinach, mac and cheese and chicken soup and absolutely everything was delicious no complaints and no arguing at the table cause everyone got what they wanted and enjoyed it so much they didn't stop eating to talk.
Frank
I think Im like most people who read reviews; particular with their food, expect to receive what they order and hope it lives up to the rating. La Rosa did that. I really couldnt say anything negative. In fact quite the opposite. Food was really good. Delivery arrived as quoted and personal suggestions were honored. Maybe its beginners luck as this was my 1st experience with this establishment or maybe the ratings really are accurate. Judge for yourself. As for me, I would order again without any hesitation.
John
The food was really good especially the cornbread. The crispy chciken sandwich was pretty standard but well seasoned and very tasty. The only issue we had was our green beans seemed to be a mix of new bright green beans and older browner green beans. Overall very good and would order again.
Sarah
Wish I could give 10 stars! Food was incredible. Arrived perfectly on time while still hot and fresh. Everything was flavorful and delicious. It felt like eating a home cooked meal! Definitely puts Boston Market and KFC to shame. Will definitely be ordering again!
Barbara
The Chicken and Sides are Out Of This World!!! Wow... LaRosa, you have Boston Market Beat in my Book! The Seasonings for the Vegetables and Chicken were Spot on. Also the food arrived Earlier and the Grub Hub Driver was so Nice! Thank you LaRosa Chicken and Grill!
Francesca
Our dinners were fresh and delicious. This is my first time ordering and I like there are healthy options. Also delivery was earlier than estimated which is super wonderful on a stormy Friday night.
Vanessa
We love this place! Everything is fresh and delicious. Ribs fall off the bone and the chicken is juicy! The creamed spinach and sweet potatoes are my favorite sides.
Audree
The food is nice and hot when it gets here portions are big and delicious I like to try something different each time I order as a side so I can taste everything.
Matthew
Good restaurant, great food. The only issue is they forget the plasticware and napkins a lot and they sometimes forget the sause.
Jackie
The first order coupon was a great into to a yummy dinner if you're in a pinch not to cook. Family was fed and happy. Ty!
About us
Chicken, Dinner, Hamburgers, Lunch Specials, Ribs, Salads, Wraps
Today

Delivery: 11:00 AM - 7:45 PM

Takeout: 11:00 AM - 7:45 PM

Delivery

Monday:

11:00 AM - 7:45 PM

Tuesday:

11:00 AM - 7:45 PM

Wednesday:

11:00 AM - 7:45 PM

Thursday:

11:00 AM - 8:45 PM

Friday:

11:00 AM - 8:45 PM

Saturday:

11:00 AM - 8:45 PM

Sunday:

12:00 PM - 7:45 PM

Takeout

Monday:

11:00 AM - 7:45 PM

Tuesday:

11:00 AM - 7:45 PM

Wednesday:

11:00 AM - 7:45 PM

Thursday:

11:00 AM - 8:45 PM

Friday:

11:00 AM - 8:45 PM

Saturday:

11:00 AM - 8:45 PM

Sunday:

11:00 AM - 7:45 PM